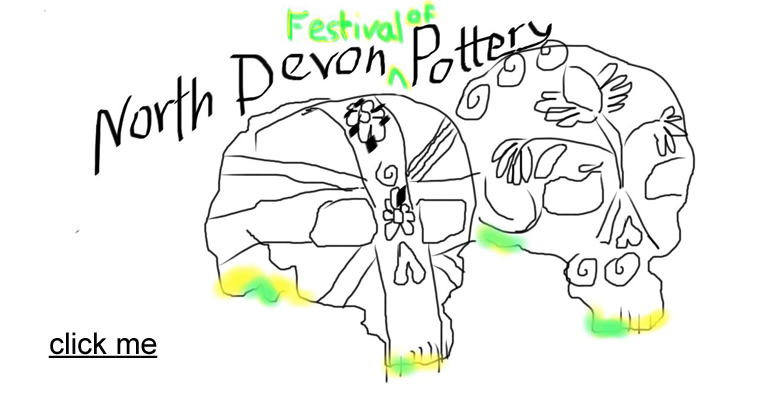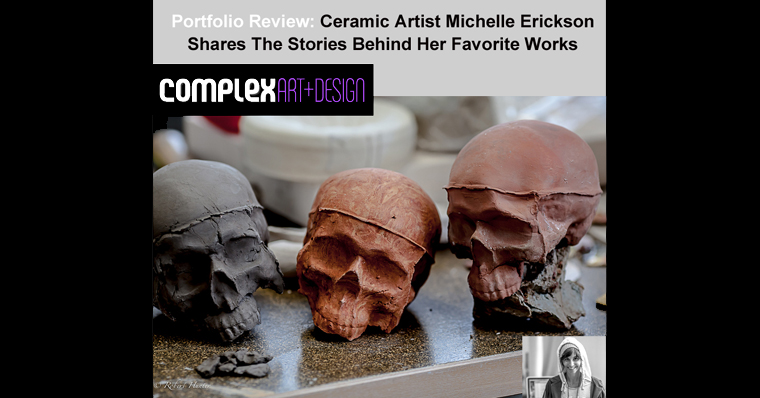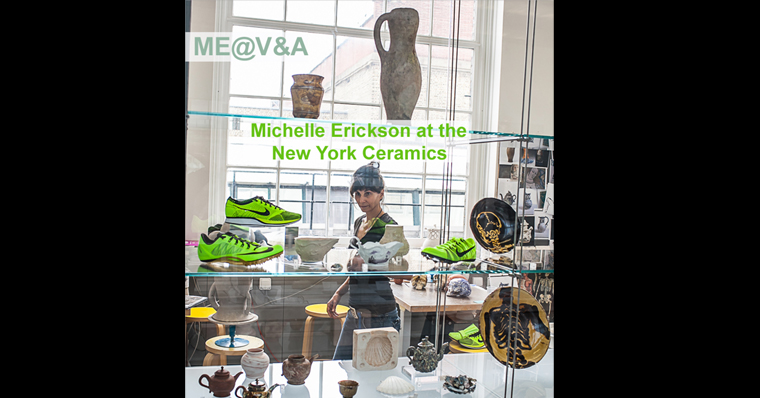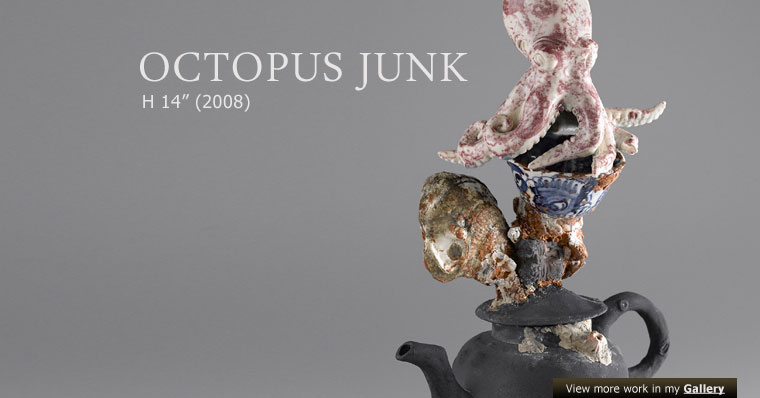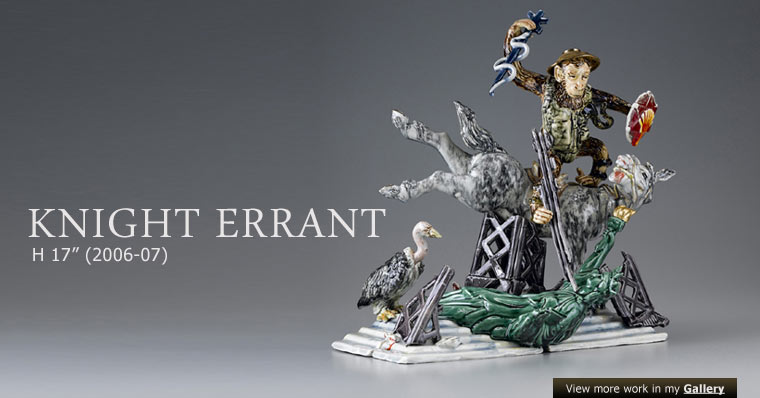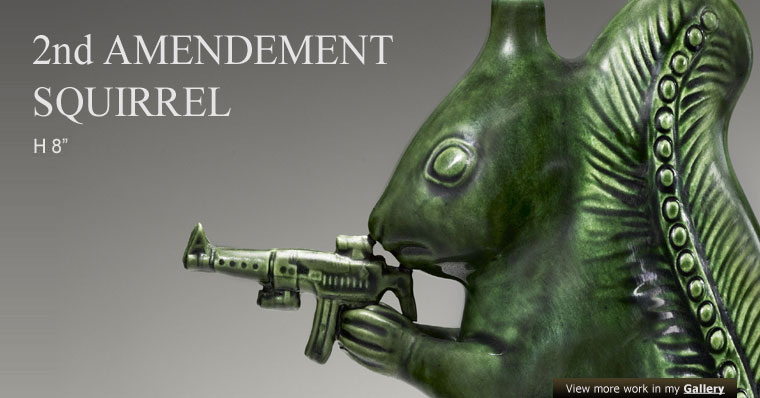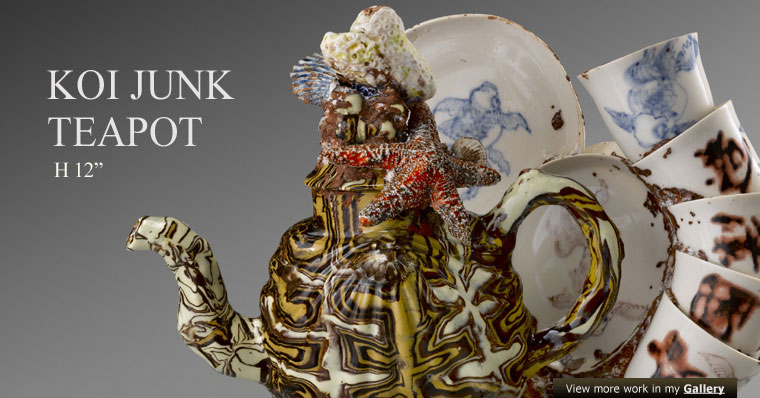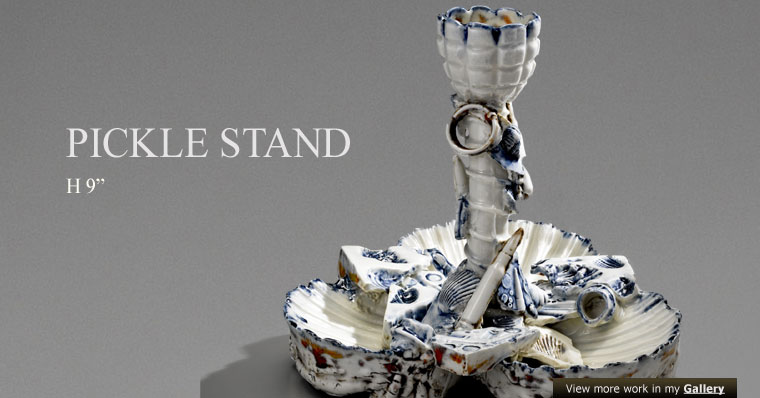 As a ceramic artist working in virginia, my work is based in historical reference technically and conceptually and is narrative in nature dealing with the human experience through a social, political and environmental landscape. My 25 years experience in experimental archeology, rediscovering lost ceramic techniques, accounts for my versatility in a variety of clay bodies and ceramic techniques. This broad repertoire of authentic reference allows me to recreate in a contemporary context the long historical tradition where ceramic objects are used as tools to instigate social and political change, communicate ideas as well as document the extremity of the human condition.


HOMEPAGE/BLOG
William & Mary Portfolio
Brooklyn Museum FAB
(Feminine Art Database)

The Body Politic
, installation in the Chipstone Gallerie Milwaukee Art Museum through January 17
TAKE VIRTUAL TOUR
Paradise Lost 'Unpacked'
Tradition & Modernity

The Ceramic Art of Michelle Erickson
I've got my own bottle cap!

(Collection of Pamela K. and William A. Royall, Jr., Richmond, Virginia)