Making a Bonnin and Morris Pickle Stand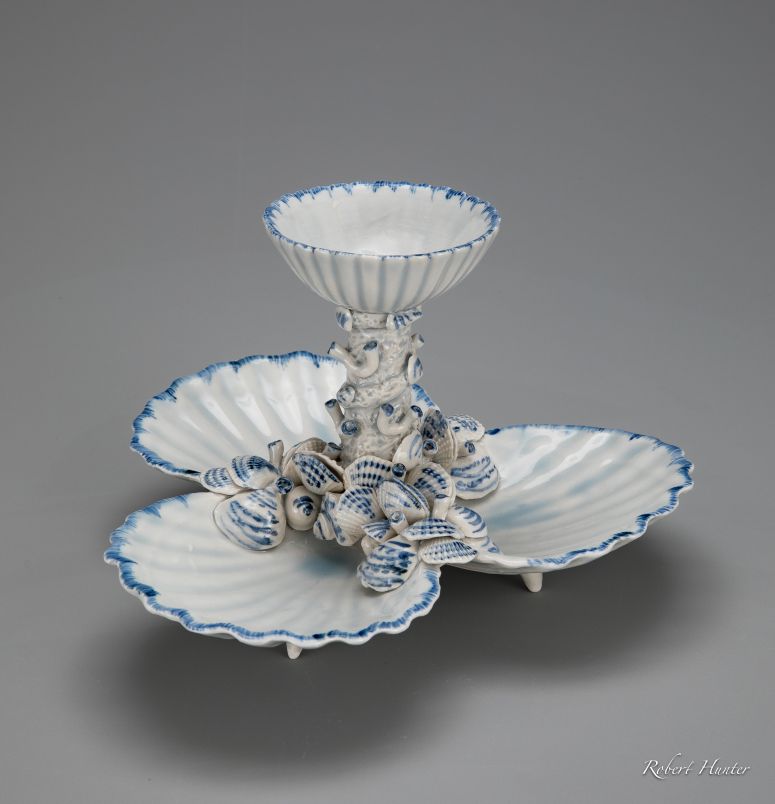 What can one piece of porcelain tell us about the American Revolution?

Internationally recognized as a master ceramicist, Virginia-based artist Michelle Erickson has created exquisite historical reproductions and historically inspired ceramic artworks for major museums, movies, and television series including The Patriot and HBO's John Adams, and for collectors including Her Majesty Queen Elizabeth II.

In the video below, Erickson recreates an early American porcelain masterwork known as a Bonnin and Morris pickle stand - a tiered serving dish - using techniques of throwing, modeling, and life-casting porcelain from natural shells. The original pickle stand that inspired this work is one of just a few surviving examples produced by Philadelphia potters Gousse Bonnin and George Anthony Morris, who in the early 1770s operated the American China Manufactory, the first American porcelain factory, on a site located just south of the Philadelphia neighborhood where the Museum of the American Revolution now stands.

The original pickle stand featured in the film is owned by the Philadelphia Museum of Art and was on loan to the Museum of the American Revolution from 2017-2019. Since 2008, this pickle stand and a handful of other surviving examples have inspired Erickson to create artwork that offers commentary on 21st-century social, environmental, and geopolitical issues.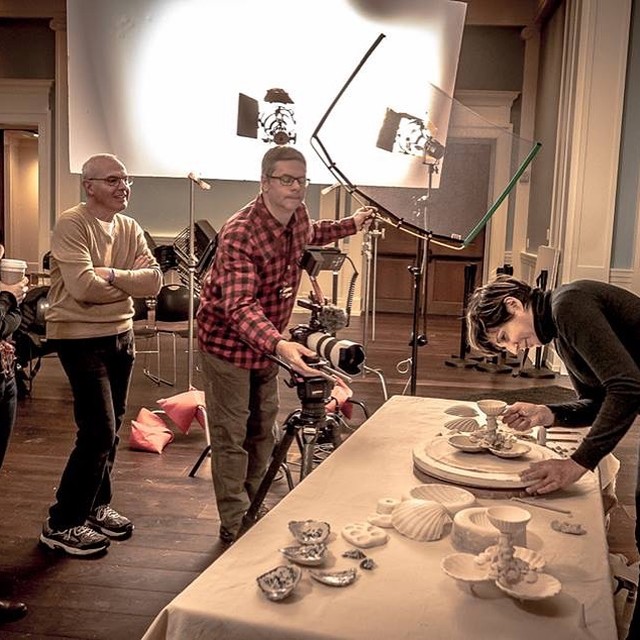 During the Revolutionary era, ceramics were used to advocate for political change and social justice. Messages supporting independence were often inscribed on ceramic items that were displayed or used during dining rituals. Even purchasing porcelain often made a political statement. Colonists began to boycott imported British goods to protest Parliamentary taxes, using their buying power to make a political point. Colonists also began producing "homespun" alternatives to imports - a reminder that the 'Buy Local' movement has very deep roots in American history. Erickson gives renewed relevance to the legacy of ceramics as a form of social expression. Her politically charged pieces comment on topics from gun control to mass incarceration.

Erickson was artist-in-residence at the Museum of the American Revolution in December 2018. The residency included a display of Erickson's historically inspired contemporary work titled American Pickle, an evening program, and a live ceramic demonstration which was filmed for this video.